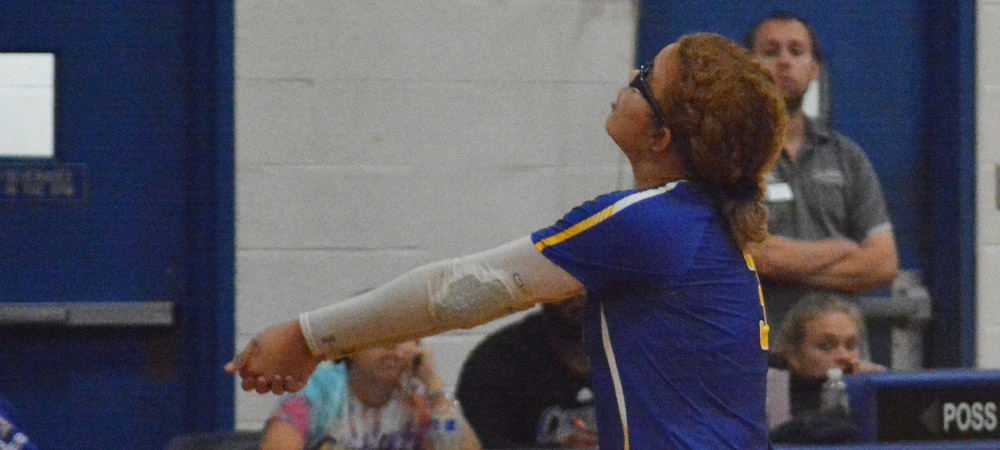 BRONXVILLE, N.Y. – Junior libero Nelly Diaz (Land O' Lakes, Fla.) averaged nine digs per set on Tuesday evening against Central Atlantic Collegiate Conference (CACC) North-Division leader Felician University, propelling her into the top-five of the Concordia College New York women's volleyball program record book for single-season digs in a 3-0 (26-24, 25-22, 25-21) sweep.
NOTES
• Concordia falls to 7-11, 6-10 in CACC play.
• Felician falls to 13-15, 11-4 in league action.
STANDOUT PERFORMERS
• Diaz anchored the defense behind 27 digs.
• Freshman middle blocker Madison Gardner (Oak Hills, Calif.) boasted 15 kills on a .394 hitting percentage with one solo block and one service ace.
• Sophomore right-side hitter Militza De Hostos (Bayamon, Puerto Rico) recorded 19 assists with 12 digs for her 12th double-double of the campaign.
• Freshman defensive specialist Lydimar Soto De Los Santos (Trujillo Alto, Puerto Rico) registered 17 digs with 11 kills for her sixth double-double of the year on top of two service aces.
• Senior setter Alana Rousset-Hernandez (Canovanas, Puerto Rico) dished out a team-high 23 assists.
• For Felician, Maddie Sloan tallied 11 kills with 17 digs while Miquela Martinez dished out 28 assists with 14 digs.
HOW IT HAPPENED
• Concordia used an early 7-0 run in the opening set to pull ahead 8-1. Felician rallied to even the score late at 19-all, taking a two-point advantage at 21-19 and 23-21 before a 5-1 spree by the Clippers ended the stanza.
• Felician broke a 14-all stalemate with a 5-1 spree to take a 19-15 advantage. Concordia responded with a 10-3 stretch to end the frame, including an 8-0 run to close it.
• After splitting the initial 34 points of the third set for a 17-17 score, the Clippers scored three-straight to take a 20-17 advantage. Felician cut the deficit down to one behind back-to-back points, with the two sides exchanging the ensuing four points to keep the one-point separation behind three-straight from Concordia ended the contest.
INSIDE THE BOX SCORE
• Concordia finished the match with 51 kills on a .209 hitting percentage versus 35 on a .118 clip for Felician.
• Concordia held a 77-65 advantage in digs.
• Concordia served four aces, the visitors served two.
• Concordia recorded two solo blocks while Felician tallied one solo with 10 assisted for six overall.
UP NEXT
The volleyball team host The University of the Sciences on Saturday, Nov. 9 in a 1 p.m. CACC skirmish.
For the latest on Concordia athletics, find us on Facebook, Twitter and Instagram.