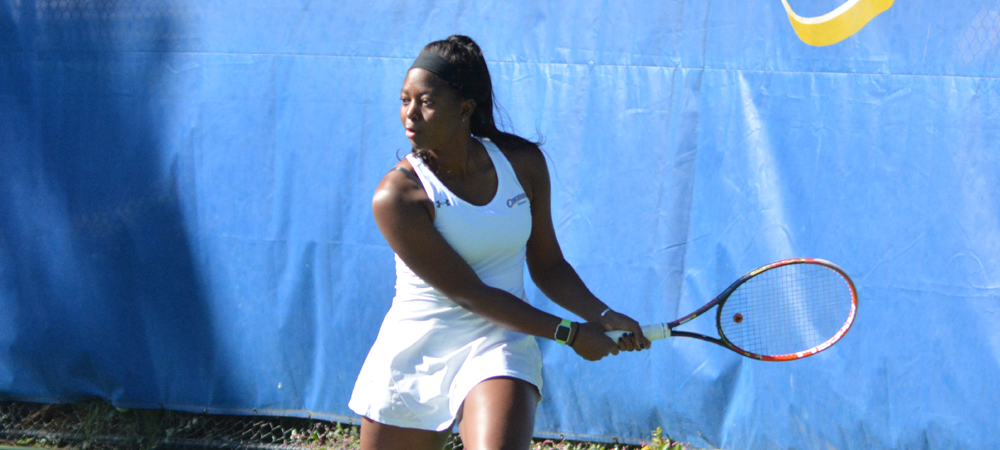 WEYMOUTH, Mass. – The Concordia College New York women's tennis team began play in the National Collegiate Athletic Association (NCAA) Division II East Region II Championship on Monday afternoon against Goldey-Beacom College, pushing the third-seeded Lightning to the limit in doubles play with two of the three matches going to a tiebreaker game before three-straight decisions in singles action ended the Clippers season via a 4-0 setback.
NOTES
• Concordia ends the 2018-19 season with a 15-8 record.
• Goldey-Beacom improves to 15-4 and advances to the East Region II Finals against No. 2 seed and host Stonehill College.
HOW IT HAPPENED
• At the second doubles position, senior Kristel Kalm (Stockholm, Sweden) and sophomore Katrina Sta Cruz (Las Vegas, Nev.) fell 6-3 to GBC's Silvia Hortelano Pey and Maria Bruno.
• In a bout between two nationally-ranked pairings, the 40th-ranked duo of sophomores Angelica Karlsson Hantzis (Fuengirola, Malaga, Spain) and Josefina Torres Martin (Miami, Fla.) and 13th-ranked Lotte Lesscher y Post and Cararina Zheng split the first 12 games for a 6-6 score before Goldey-Beacom's duo prevailed in the tiebreaker game 9-7 to clinch the doubles point.
• Senior Tadi Mrewa (East London, South Africa) and sophomore Franziska Putschbach (Moenchweiler, Germany)'s match against Alma Garcia Valle and Kristin Radeke at the third flight was left unfinished with a 6-6 score.
• Kalm dropped a 6-2, 6-0 decision at the second singles slot to Zheng.
• Putschbach fell against Hortelano Pey 6-1, 6-3 at the fifth position.
• Karlsson Hantzis faced Lesscher y Post at the top singles flight for the third time this season, with her GBC counterpart getting the best of her after the first two results went Concordia's way via a 6-1, 6-3 score to end the match.
• Torres Martin was leading in the second set against Anderson after falling in the opener 6-4 with the match left unfinished.
• Mrewa was trailing Garcia Valle 6-4, 5-2 at the fourth flight in an unfinished match.
• Sta Cruz was behind 6-1, 5-2 against Fresneda in a match left unfinished.
For the latest on Concordia athletics, find us on Facebook, Twitter and Instagram.