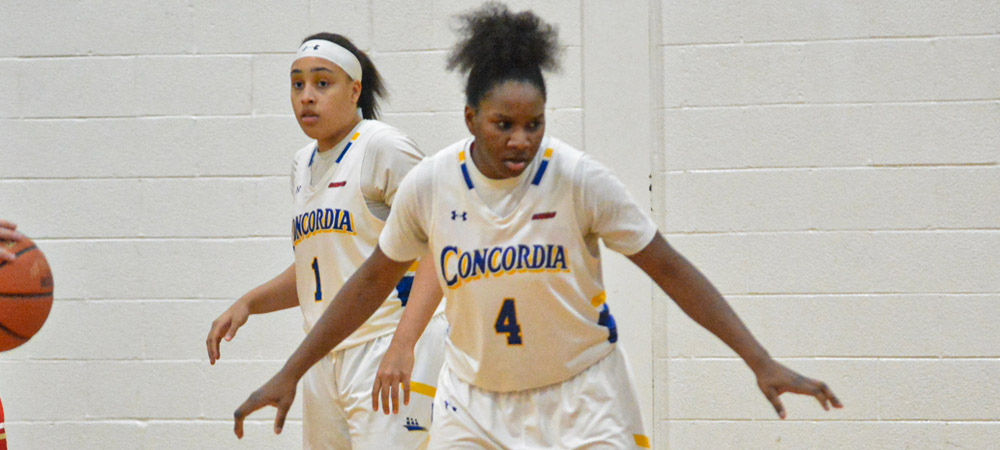 BRONXVILLE, N.Y. – The Concordia College New York women's basketball team welcomes Nyack College to the Meyer Athletic Center on Tuesday, Feb. 18 for a 5 p.m. Central Atlantic Collegiate Conference (CACC) North Division matchup.
Match Information: Nyack
Date: Tuesday, February 18, 2020 | 5 p.m.
Location: Bronxville, N.Y. | Meyer Athletic Center
All-Time Series: Concordia leads 17-13
Last Time: Nyack, 72-67 (January 21, 2020)
Media Coverage: Live Stats | Live Video
About the Clippers
Concordia (5-19, 4-11 CACC) hosts Nyack looking to spark a postseason push after falling at Wilmington University (Del.) 60-50 on Saturday, Feb. 15. The Clippers lead the CACC behind 11.3 team steals, the 21st-highest average amongst all Division II programs with 270 total which ranks 22nd nationally, while averaging 60.0 points on a .325 field goal percentage with 40.1 rebounds, 12.3 assists and 2.7 blocks.
Senior guard Nicole Nicholson (Staten Island, N.Y.) leads the CACC in steals per game and ranks 10th nationally behind a 3.0 rate for 72 total which sits 10th in the country on top of a team-best 11.2 points. Junior guard Shanice Graves (Brooklyn, N.Y.) joins in Nicholson in the top-10 of the conference in steals with 2.0, seventh-highest in the league, while chipping in 6.0 rebounds and 0.5 blocks which ties freshman forward Jaayden Lafontant (Thiells, N.Y.) for the team-lead with Lafontant averaging 3.2 offensive rebounds that ranks fifth in the league. Sophomore guard Sara Hopkins (Mountain Top, Pa.) dishes out 3.5 assists which ranks sixth within the conference over 36.6 minutes which places second in the CACC and 22nd nationally, while freshman guard Christina Brown (Ardmore, Pa.) chips in 10.8 points with the seventh-most free throws made in the conference at 73.
About the Warriors
Sitting just above Concordia in the North Division standings, Nyack (8-14, 6-9 CACC) concludes a three-game road swing following a 79-40 setback at Jefferson University on Saturday, Feb. 15. The Warriors average 60.9 points on a .338 clip with 38.9 points, 10.8 assists, 7.7 steals and 1.6 blocks.
Kyla Given powers the Nyack attack behind 14.0 points, followed by Jasmine Cruse who chips in 12.0 points on a .495 field goal percentage with a team-best 7.2 rebounds and 0.6 blocks. Sarah Wilson dishes out a team-high 3.0 assists while leading three Warriors averaging more than one steals with a 1.3 rate.
Up Next
The women's basketball team concludes its home docket on Saturday, Feb. 22 with a 1 p.m. contest against Felician University.
For the latest on Concordia athletics, find us on Facebook, Twitter and Instagram.