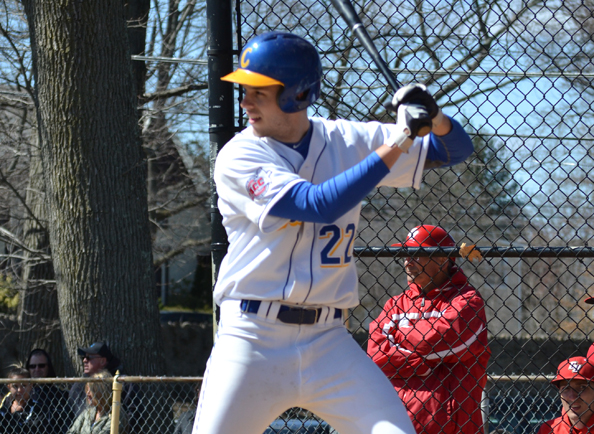 BRONXVILLE, N.Y. – The Concordia Clippers baseball team concluded their regular season schedule on Monday afternoon. Concordia would earn a 6-3 victory against Central Atlantic Collegiate Conference (CACC) foe Nyack College at Clipper Baseball Field.
The Warriors would be the first to score in the game as a lone run in the top of the fourth gave them the 1-0 advantage. The Clippers would respond in their next at-bats whit three runs to take the 3-1 lead. Senior Mike Manganiello (Levittown, N.Y.), sophomore Giorgio Palmiero (Carmel, N.Y.), and freshman Cameron Crabbe (White Plains, N.Y.) all would record a RBI in the inning. Concordia added another run in the fifth as senior Cristian Fiorito's (Yonkers, N.Y.) RBI single gave Concordia the 4-1 advantage.
Nyack would attempt a late comeback in the eighth inning as the Warriors scored a pair of runs to cut the deficit to 5-3. The Clippers would use the bottom of the eighth to gain some separation from Nyack as freshman Joseph Davide (West Hempstead, N.Y.) recorded a RBI and Fiorito would score on a wild pitch. The Warriors were unable to score in their last at-bats as Concordia took the 6-3 victory.
Freshman Dylan Lawrence (Queens, N.Y.) earned the win for the Clippers after he pitched 8.0 innings allowing three earned runs on four hits while striking out a career-high seven batters. Senior Andrew Worth (Brewster, N.Y.) closed out the ninth inning for Concordia to earn the save as he struck out two of the four batters he faced.
The Clippers (18-16, 11-9 CACC) will visit Dominican (N.Y.) in the CACC Championship Tournament opener on Saturday, May 2nd. First pitch is set for 2 p.m. as the site of the game has yet to be determined.